Accurate Diagnosis Leads to Effective Treatment
Discussions about gum disease are often quite simple. They may focus on the dangers of the condition, its symptoms, and common treatments. While such information is important for the general public to know, there is actually a much more complex process that goes into determining the severity of a patient's periodontal disease and which treatment is best suited for their unique case.
Without an in-depth periodontal diagnostic process, it would be all too easy for a dental professional to resort to educated guesswork when determining which treatment to recommend. On this page, we'll discuss the steps that go into evaluating cases of gum disease and how those steps help Dr. Rasmussen determine the best way to help his patients' oral health get back on track.
Why Choose Periodontics & Implant Dentistry of Tallahassee for Periodontal Diagnostics?
Board-Certified Periodontist (Dentist Who Specializes in Gums)
Advanced Dental TEchology
Caring, Gentle Periodontal Team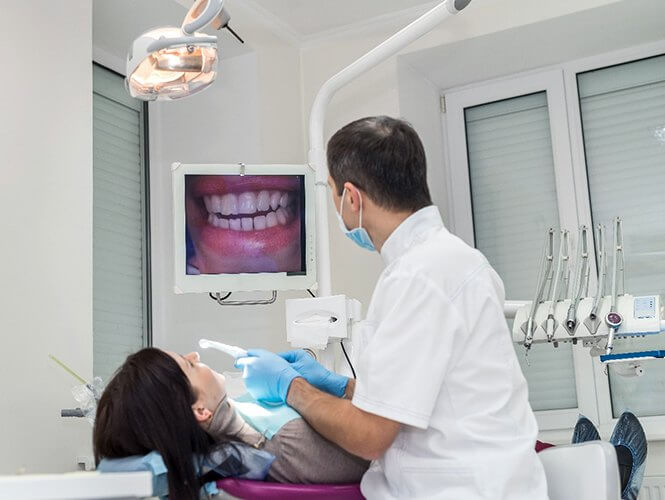 Case Overview
First, Dr. Rasmussen gets an overview of the periodontal disease by performing a visual examination.  He notes things such as the number of missing teeth and the depth of pockets between the teeth and gums. This part of the diagnostic process may also involve X-Rays and swabbing a patient's mouth in order to determine the types of bacteria that are present. If the person's general dentist sent over any diagnostic information, Dr. Rasmussen will review that as well.
This first step in the diagnostic process allows Dr. Rasmussen to determine the "stage" of periodontal disease that an individual is suffering from.
Establishing Stage
Next, Dr. Rasmussen will determine if the periodontal disease is mild/moderate or moderate/severe. Depending on which category the case falls into, he performs additional evaluation. For example, for mild/moderate cases, he determines the extent to which the gums have detached from the bone and rules out any non-periodontitis causes of the detachment. For moderate/severe cases, he evaluates gum detachment, bone loss patterns, tooth loss, and case complexity factors.
Establishing Grade
Establishing the grade of periodontal disease involves a detailed assessment of how the condition may progress. This part of the diagnostic procedure might involve:
Considering a patient's risk factors, such as smoking, age, and diabetes
Measuring the success of past periodontal treatments if any have taken place
Accounting for any inflammatory medical or systemic conditions that could exacerbate the gum disease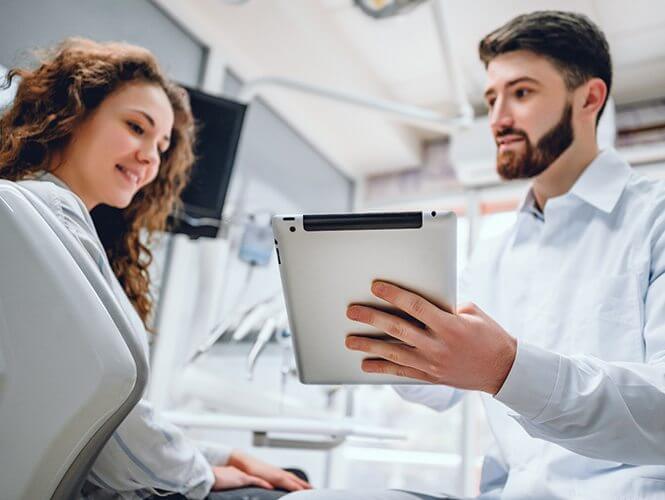 Recommending a Treatment
After Dr. Rasmussen understands the nature and severity of a patient's periodontal condition, he will recommend an appropriate treatment. Scaling and root planing, changes to at-home oral hygiene, and even surgery may all play a role in helping an individual regain a healthy smile. Following up with regular periodontal exams helps patients to maintain their periodontal well-being even long after they complete their initial treatment.
Would you like to learn more about periodontal diagnostics and how an in-depth evaluation of your gum health may benefit you? Contact Periodontics & Implant Dentistry of Tallahassee today to ask questions or schedule a consultation.