Look Better, Feel Better, Live Better
In addition to helping our patients recover their oral health, Periodontics & Implant Dentistry of Tallahassee is also able to enhance people's smiles so they can feel completely confident whenever they greet a friend, go on a date, or give a presentation at work. Do your gums frequently cause you to feel self-conscious and think twice before smiling? If so, contact Dr. Rasmussen, and he'll be happy to tell you about all the ways he can solve your problem and improve your appearance with cosmetic periodontics in Tallahassee, FL.
Why Choose Periodontics & Implant Dentistry of Tallahassee for Cosmetic Periodontics?
Able to Improve Oral Health & Aesthetics at the Same Time
Crown Lengthening: No More "Gummy" Smile!
Reverse Gum Recession in One Appointment with a Gum Graft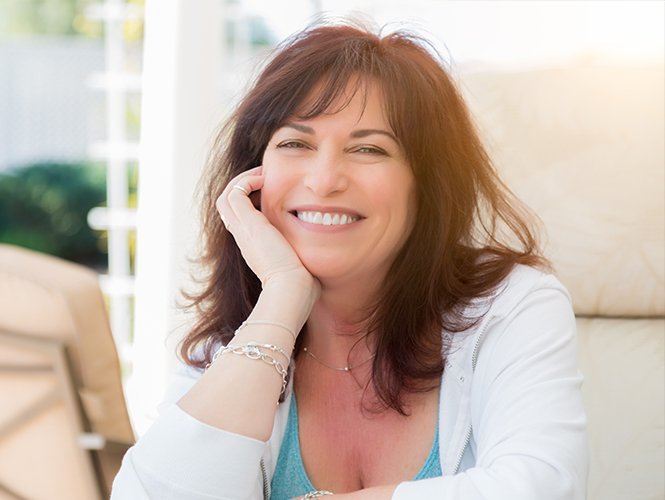 Cosmetic Periodontal Surgery
Do your teeth look too short because of an overly prominent gum line? Or, are your gums uneven, causing some teeth to appear way longer than others? These and other common cosmetic issues can usually be fixed in a single appointment using a minor procedure. Dr. Rasmussen can quickly and painlessly remove excess tissue and reshape the gum line so a patient can enjoy a beautiful, perfectly-proportioned smile.

Gum Grafting
One of the most common signs of gum disease is gum recession, where the infection damages the gums to the point that they actually start to pull away from the teeth. This can cause the teeth to appear unnaturally long, plus it exposes the tooth, which can dramatically increase the risk of decay and tooth loss. With a gum graft, Dr. Rasmussen simply harvests a small amount of oral tissue from the roof of a patient's mouth, and this is used to build up and even out the gum line. This cannot only improve someone's smile aesthetically, but it also helps the gums protect the teeth as they should!
Crown Lengthening
Crown lengthening is ideal for patients who feel like they have a "gummy" smile, in which more gum tissue than teeth shows whenever they grin. Rather than literally lengthening the teeth, Dr. Rasmussen can remove unneeded gum tissue to expose previously hidden enamel, giving the teeth a longer, more pleasing appearance. Most patients are able to get complete results in a single appointment and heal within a few days, leading to a lifetime of attractive smiles.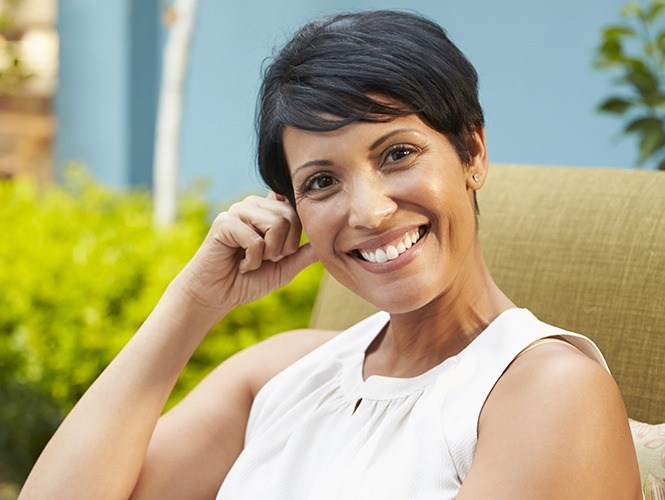 Periodontal Plastic Surgery
Tooth loss, gum recession, and physical trauma can all create an uneven gum line and leave indentations in the jawbone that have an unnatural and unpleasing appearance, but fortunately, periodontal plastic surgery can solve all of these problems. Depending on a patient's situation, Dr. Rasmussen can build up the jawbone, promote tissue regeneration, and fix any flaws within the bone to create a healthy and beautiful smile a patient will enjoy every time they see it. Most procedures can be completed in a single appointment and only require a few days to a week of recovery time.