Fast Pain Relief for Serious Oral Health Problems
If you find yourself facing a dental emergency, Dr. Rasmussen is ready to help! As a highly trained periodontist, he has expertise that goes beyond what you would find in a typical dental office. If you need prompt care, give our office a call (850) 909-9731 and describe the situation. If the issue is something we are equipped to handle, we will make room in our schedule to see you ASAP. If you need fast pain relief for serious oral health problems, you can count on Periodontics & Implant Dentistry of Tallahassee.
Why Choose Periodontics & Implant Dentistry of Tallahassee for Emergency Dental Care?
Expert Specializing In Problems That Affect the Gums
All Levels of Safe Reliable Sedation Available
Gentle Care From a Friendly & Experienced Team

Call us to schedule a same-day appointment: If you suspect that you or a loved one is experiencing a dental emergency or serious oral health issue, give us a call immediately. We'll help you assess your situation over the phone and give you first-aid instructions. If necessary, we'll schedule you a same-day appointment
Get an emergency exam when you arrive: As soon as you arrive for your emergency appointment, we will do our best to make you comfortable, through our team's kind manners and possibly through sedation as well (we offer all types of sedation).  From there, we will examine your mouth and take any necessary X-rays to learn more about your emergency.
Review the findings and make a plan: After your exam, we'll review our findings with you and fully explain all your treatment options. We'll work with you to create a custom treatment plan for getting your oral health back on track.
Get the care you need: As soon as you've made a treatment plan, we'll get to work right away. No matter what type of treatment you need, we will focus on your comfort while we restore your smile. We're proud to offer a wide variety of sedation options to help you feel as relaxed as possible while we work.
The Most Common Dental Emergencies
Dental emergencies range from sudden injuries and accidents to infections and conditions that have developed over a long period of time. Both are serious situations that need to be treated right away. If you're unsure of whether your situation counts as a dental emergency, we encourage you to give us a call anyway so we can help you determine the best course of action. If you have any of the following common dental emergencies, don't hesitate to give us a call right away!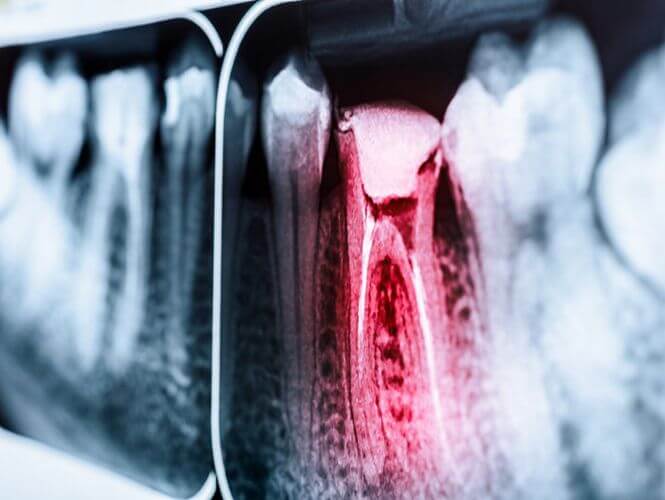 Understanding the Cost of Dental Emergencies
How much it costs to treat your dental emergency will depend on the nature of the situation. If you just need a prescription, you will pay less than if you require extensive treatment. Our team will be sure to give you a candid estimate for the cost of your procedure. We are happy to work with a broad range of insurance companies, and third-party financing is available for qualifying patients. Read on to learn more about the importance of getting the care you need, not only to protect your smile but to avoid higher periodontal costs later.
Every Dental Emergency is Different
Until we can examine you further, it's impossible to know for sure how much the cost of your treatment will be overall. For example, some dental emergencies can be relatively simple and inexpensive to treat, but others may require more extensive solutions to resolve. If you were to need scaling and root planing to treat mild periodontitis, this would cost less than needing more complex gum surgery, such as gum grafting. We'll always review your treatment options with you in detail so you can better understand your costs before we begin.

Does Dental Insurance Cover Dental Emergencies?
Keep in mind that specialized periodontal services are likely to only receive partial coverage from a dental insurance plan. While most dental insurance plans offer coverage for one emergency visit a year, dental emergencies associated with your gum tissue will require specialized services to address. The coverage you receive will vary depending on the plan and insurer you use. With that said, we do offer in-network savings and welcome out-of-network providers.
Other Options for Making Dental Emergencies Affordable
If you do not have dental insurance, there is another option that can help make your essential emergency care more affordable. One solution we typically recommend is CareCredit, a third-party financing company that allows you to pay for care over the span of several months or years depending on the payment schedule you choose. These installments may even come with little to no interest attached depending on the length of your plan and assuming you pay your monthly balance on time.
Taking Care of Your Smile Can Save You Money
Some dental emergencies can be unavoidable, but most of the time they can be prevented when you know the right steps to take. After all, most dental emergencies occur as a result of unchecked infection or damage to oral tissue. By staying on top of routine dental exams and cleanings as well as maintaining at-home oral hygiene habits, you can not only avoid most dental emergencies but potentially save hundreds of dollars on periodontal services every year.
The moment you notice something wrong, the best thing you can do is take care of it right away, rather than put off professional treatment. If you have concerns about the potential costs, remember that you're more likely to pay more the longer you wait to get your emergency handled. For example, gum disease that only needed scaling and root planing now to treat could require surgery if the infection is allowed to develop further, permanently damaging your gum tissue.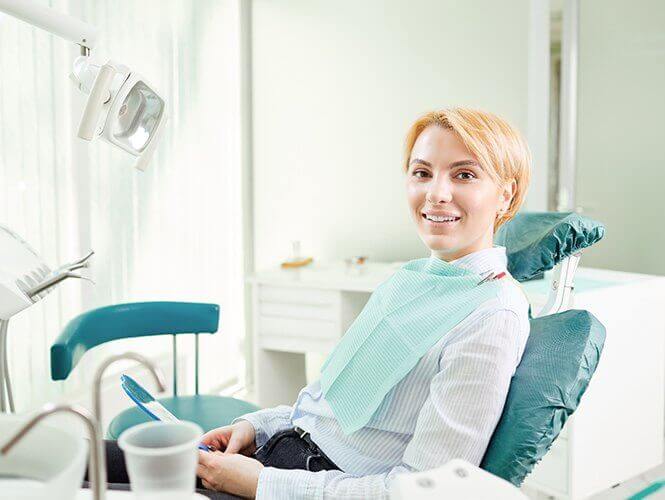 How to Prevent Dental Emergencies
We can replace missing teeth and treat advanced gum disease, but the fact remains that the best solution for a dental emergency is to avoid it altogether. Not every oral health issue can be predicted or prevented, of course, but there are still plenty of steps you can take to protect your smile from harm. Below are some of the basic precautions you can take to make it less likely that you'll need urgent dental care in the future.
Visit Your Dentist Regularly
A lot can happen in your mouth in just six months. Even if you're brushing and flossing regularly, plaque and tartar can still build up in areas you may have overlooked. Routine checkups and cleanings give your general dentist a chance to locate and remove these potentially harmful substances before they permanently damage the mouth. These visits are also a good opportunity to have small dental issues identified and treated before they become true emergencies.
Brushing and Flossing
To protect your teeth and gums, you need to make sure you're taking excellent care of them on a daily basis. Brushing and flossing helps fight the bacteria that can cause gum disease and other oral infections. When using your toothbrush, make sure that you're paying close attention to your gumline and are cleaning every surface thoroughly.

Wear a Mouthguard
Mouthguards protect the entire mouth from the trauma of sports injuries. They work by acting as a protective layer between your teeth and the point of impact. When you take a blow to the face or jaw, the mouthguard will redistribute the forces involved to minimize the effect they have on the teeth and gums. Personalized mouthguards are generally more effective than store-bought mouthguards since they're made to fit perfectly on your teeth.
Stick to a Nutritious Diet
Some foods are better for your oral health than others. For example, sugary and starchy foods can encourage the growth of the bacteria that cause gum disease. You'll therefore want to limit how often you indulge in such treats. On the other hand, there are many foods that help promote gum health, such as fresh fruits and vegetables, fat-free dairy products, nuts, and whole grains. Think carefully about what you're eating and how it can ultimately affect your mouth; being mindful of your meals can go a long way towards keeping your entire smile safe.
Use Tools to Open Packages, Not Your Teeth
Tearing open packages with your teeth may seem like a time-saver, but it could ultimately lead to extensive dental damage. Teeth are designed to chew food, not tear through inedible objects; using them improperly can weaken them and make them more likely to fracture. Protect your teeth by taking a few extra minutes to find some scissors or another tool that's actually designed to help you get your packages open.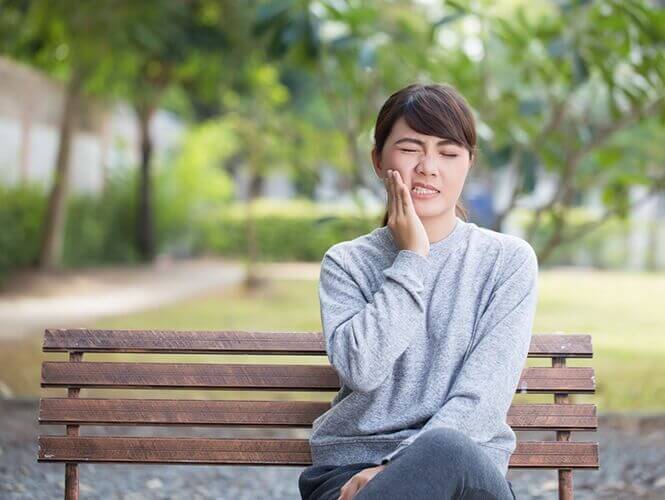 Dental Emergency FAQ's
You'll never wake up thinking you'll have a dental emergency later in the day, but the risk is always there; it's best to make sure you're as well-educated as possible so that you can take control of the situation quickly and get out of your pain fast. Dr. Rasmussen and the rest of our staff can answer any questions you have, but in the meantime, you can continue reading to find the answers to some of the most common inquiries we've received from emergency patients.

When Should I Call the Emergency Room Instead?
When it comes to severe injuries that could end up threatening your life if you don't get medical attention right away, it's best to get in touch with the nearest emergency room first. Such issues include a fractured or dislocated jaw, a deep facial cut, any instance of unstoppable bleeding, or swelling that is getting in the way of swallowing or breathing. Once you've received the appropriate treatment, we can address any broken teeth or other oral health issues you might still be suffering from; the emergency room physicians generally won't have the tools or knowledge needed to place a crown or perform root canal therapy if needed.
How Do I Handle Swelling?
Swelling is a common side effect of infections of the teeth or gums; it can also be a side effect of trauma that damaged your tooth. No matter what the cause, it can be extremely uncomfortable. While you wait for your appointment, you can control swelling with a cold compress. Hold it over your cheek for about 10 minutes, then remove it for another 10 minutes before putting it back. This should help you find relief, but if you need additional help, try taking ibuprofen or another over-the-counter pain medication. Keep in mind that swelling is associated with many different dental emergencies, so call us right away if it occurs even if you don't know the exact cause.
Is Tooth Sensitivity a Dental Emergency?
Having a sensitive tooth means that you feel pain whenever it's exposed to something hot, cold, or sweet. The exact cause of this condition can vary from person to person. Sometimes it's due to advanced gum disease that is causing the gum tissue to pull away from the teeth, leaving them looking longer than normal and exposing the roots to the elements. In other cases, your tooth might have been damaged, and that could very easily lead to an infection that requires a root canal. You won't know the exact cause of tooth sensitivity – or how severe it is – until we've had a chance to examine you.
What Items Should I Include in My Emergency Dental Kit?
It's a good idea to have all the items you'll need during a dental emergency in one place. Common items to place in this kit include latex-free gloves, pain medication, gauze pads to stop any bleeding, Orajel (a special gel for relieving toothache pain temporarily), a container to hold a lost tooth or pieces of a tooth, and a saline rinse solution.

More to Explore